" I have left traces of wings in the air"

Artist: ZINU KIM

we kindly invite you to the smooth opening
Fr. 02 July 2021 | 18:00 - 21:00
Opening Time: 03 - 23 July 2021
Thu - Sa 16:00 - 19:00

Curator: Baruch Gottlieb
My paintings express an intimate mythical realm through religious symbols, animals, personal memories and fantasies. As a child I learned painting while studying the Bible, this experience filled me with emotions and memories once I discovered Buddhism.
My paintings are fairytale-like and colorful, but there is a melancholy there. I express an external object, but freely, uninhibited and abstracted, like in a fairy tale.
The exhibition title "I have left traces of wings in the air" relates to the opaqueness of the Corona situation, when it became difficult to make decisions, and life began to appear so precarious, so radically uncertain and ephemeral.
In my paintings, weightless space is swaying in the wind. These are portraits of a fictive inner worlds or innocence that do not belong to the existing world order.



"Bonmots & Delikatessen"

Artist:
Christoph Bartolmäs, Immanuel Rohringer.

Vernissage: Freitag, 4. Juni 2021, 19 - 22 Uhr
Öffnungszeiten:
8. - 25. Juni 2021, Di.-Sa. 13 - 19 Uhr

Curator: Frank Massholder, Galerie Z22


Die Ausstellung ist Teil des ARTSPRING-Pankow 2021

In der Ausstellung thematisieren die beiden Künstler Alltagsgeschichten, dabei sind Genuss und Sprache ihr gemeinsamer Ausgangspunkt.
Bartolmäs' Werke handeln vom Verlangen und Genuss von Speisen und Getränken.
Sie verweisen auf die Kultur und Persönlichkeit der Konsumenten im privaten sowie
im öffentlichen Raum.
Die Werke zeigen verschiedene Esskulturen und damit einhergehende Unterschiede ihrer Zubereitung und ihres Verzehrs.
Rohringer widmet sich in seinen Bonmots-Serien dem Berliner Dialekt und englischen Idiomen. Diese sind auf Canvas und bunte Stoffe genäht und treten mal neongrell in den Vordergrund, mal finden sie sich in dezentem Kontrast zum Hintergrund. Sie setzen sich aus historischem und gegenwärtigem Sprachgebrauch zusammen.
Die Ausstellung zeigt die Fülle und Vielfalt des alltäglichen Miteinanders in der Gegenwart.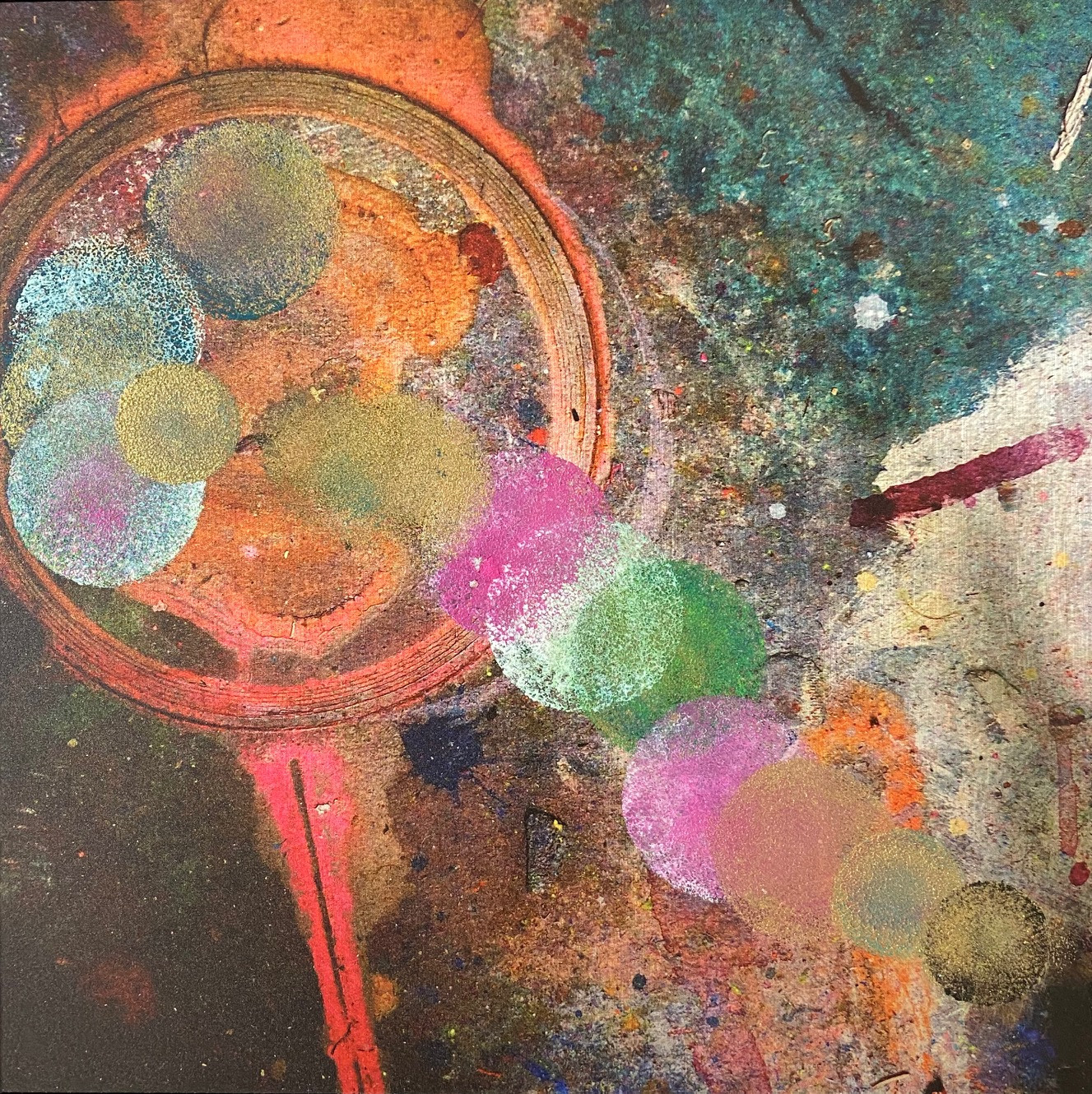 DANIELLE BENVENUTO & FRANK MASSHOLDER

From Chaos to Order
WE KINDLY INVITE YOU TO THE SMOOTH OPENING

21 NOVEMBER 2020 | 11AM - 10PM

Opening Time: Wed - Sa 2 - 8 pm


AT PROJECT SPACE KIMGO
JOHN-SCHEHR STR. 1, 10407 BERLIN

*Die Veranstaltung findet unter einhaltung der Geltenden Hygienevorschriften Statt.

Frank Massholder and Danielle Benvenuto join forces bringing their first duo exhibition to Berlin titled "From Chaos to Order".
Massholder presents his "Floorways to Art" project, one he conceived many years ago after following an impulse to photograph a spilled glass of wine he saw lying on the floor. Afterwards he began photographing the random designs of splashes of paint on the studio floors of artists from all over the world.
Benvenuto presents her circle paintings, a unique art form she developed in conjunction with her hallmark soul portrait paintings. In these works influenced by her prior career as a psychologist & energy healer, she uses colors, the geometry of circles & movement to express the unseen world of energy.
Massholder & Benvenuto recently merged their signature art forms to create a third world where circles meet the random designs of paint splashes. One can see in this joint creation both chaos and form as they move in and out of relationship to one another. In this dialogue, one can imagine or see a new world or a new potential as it births its way into existence.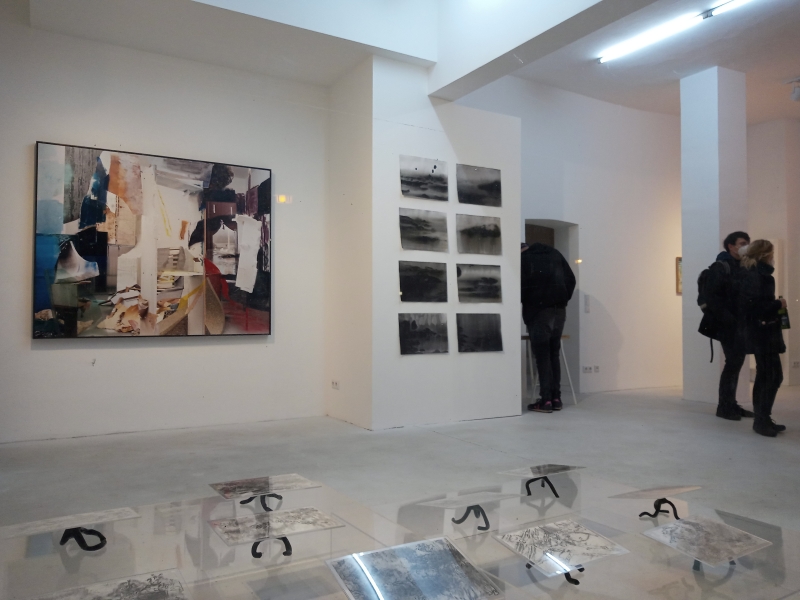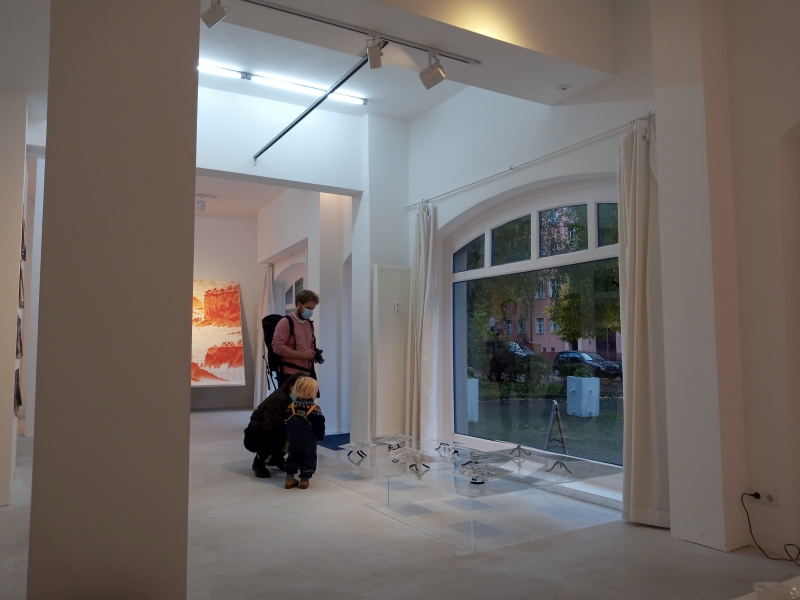 Ausstellung DIE NATUR DER DINGE
Opening 22.10. 2020 3 - 9 pm / 23.10 - 5.11.2020
Artist: Minsu Oh, Anna Gille, Lucas Ngo, Heike Gallmeier
Press Text PDF ︎︎︎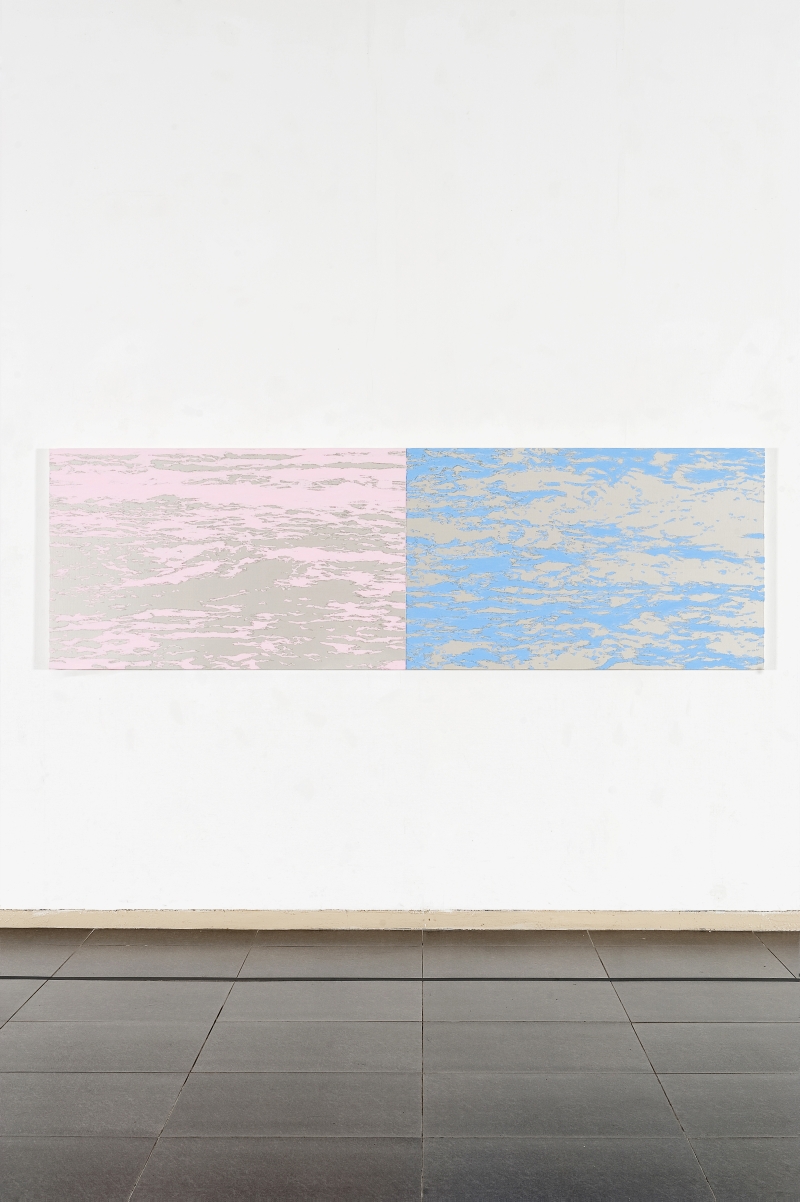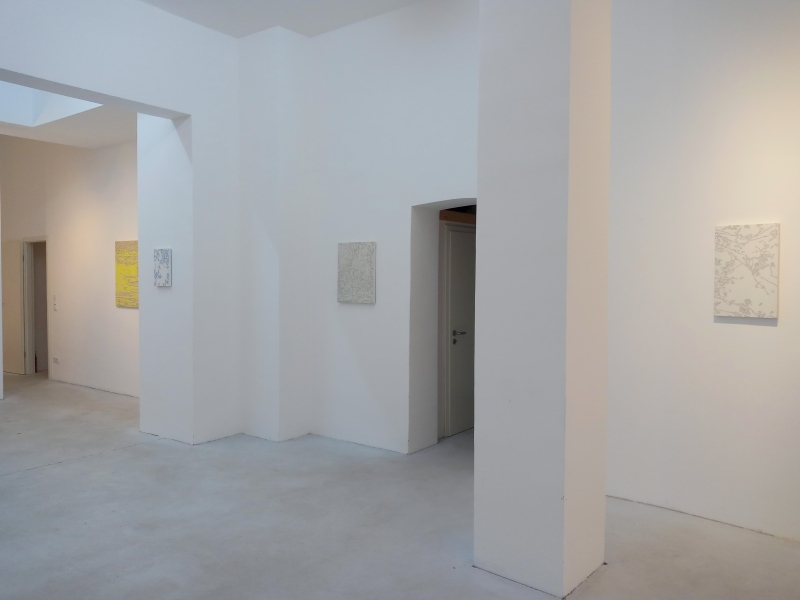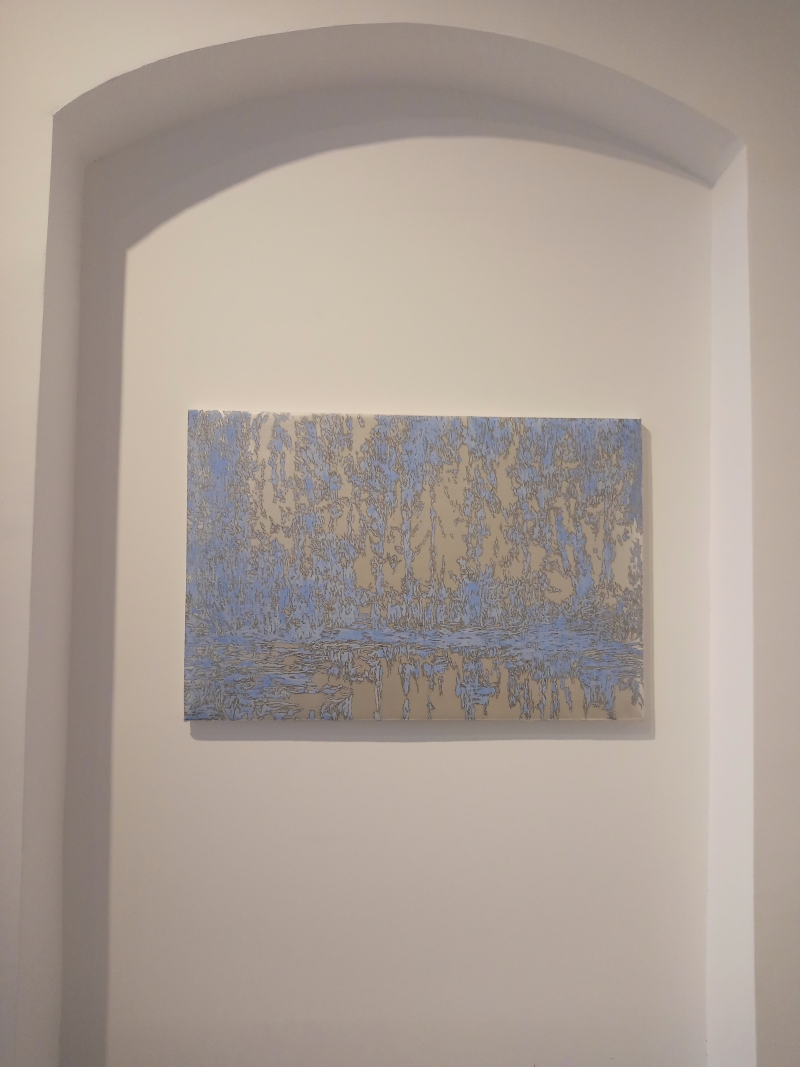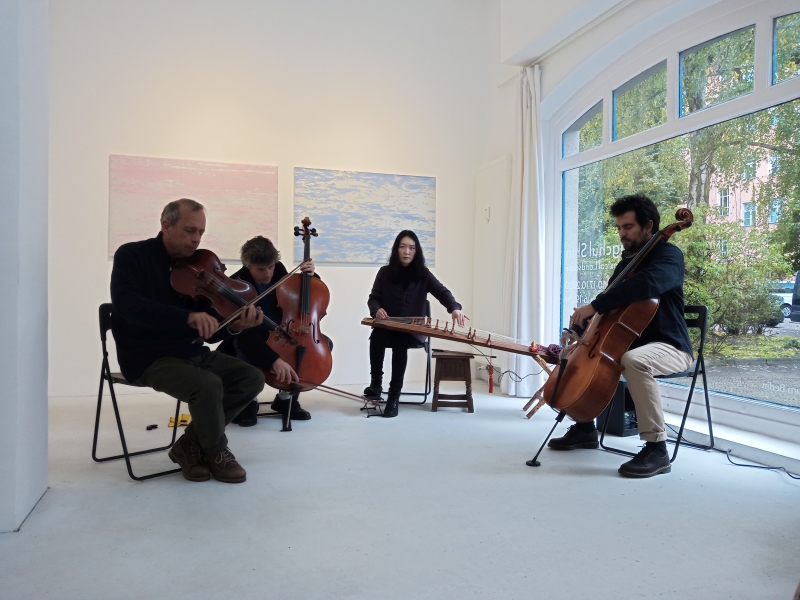 Ausstellung Paradoxical Landscape

Artist: Kyungchul Shin
3 - 18 Oct. 2020 Öffnungszeiten Do - Sa 16 - 19 Uhr
18.Oct Open Air Concert 3 pm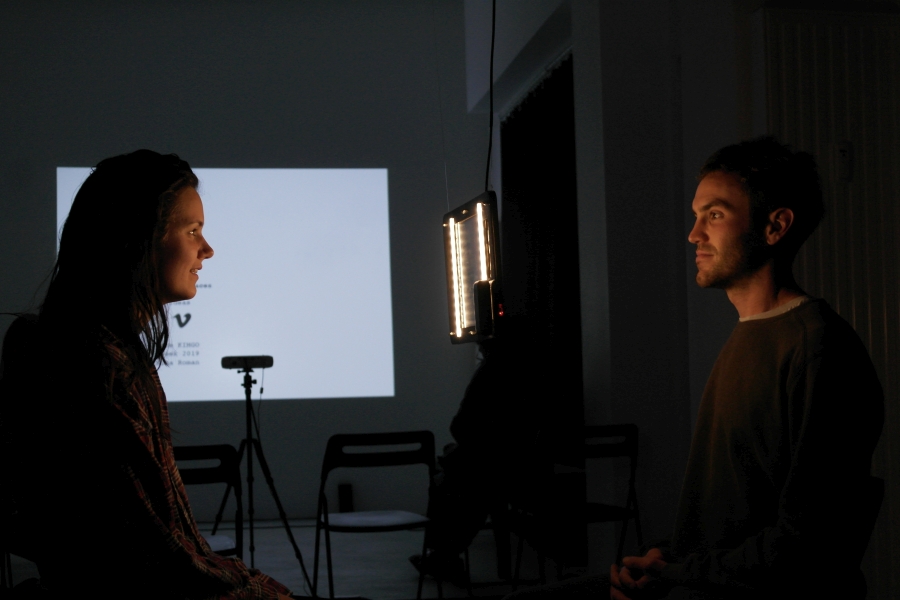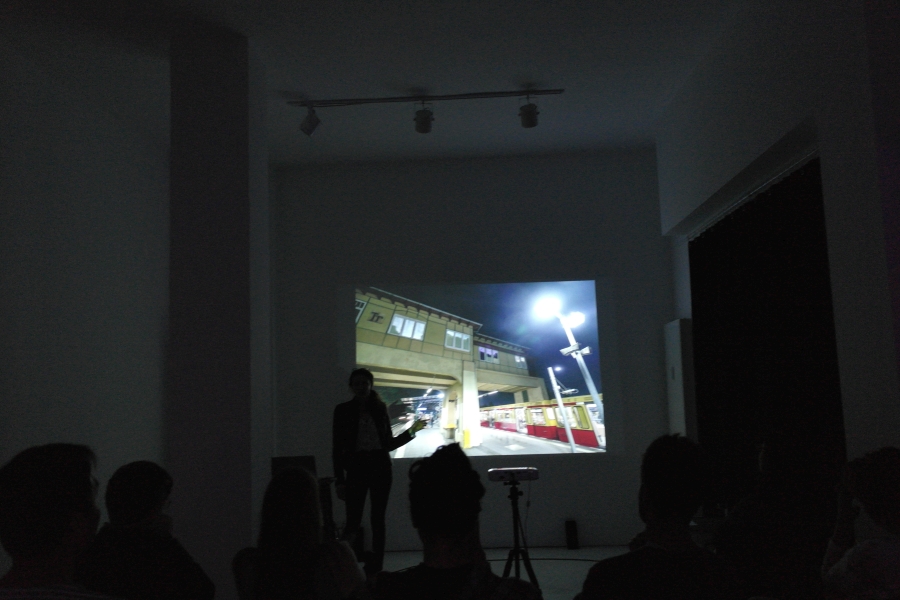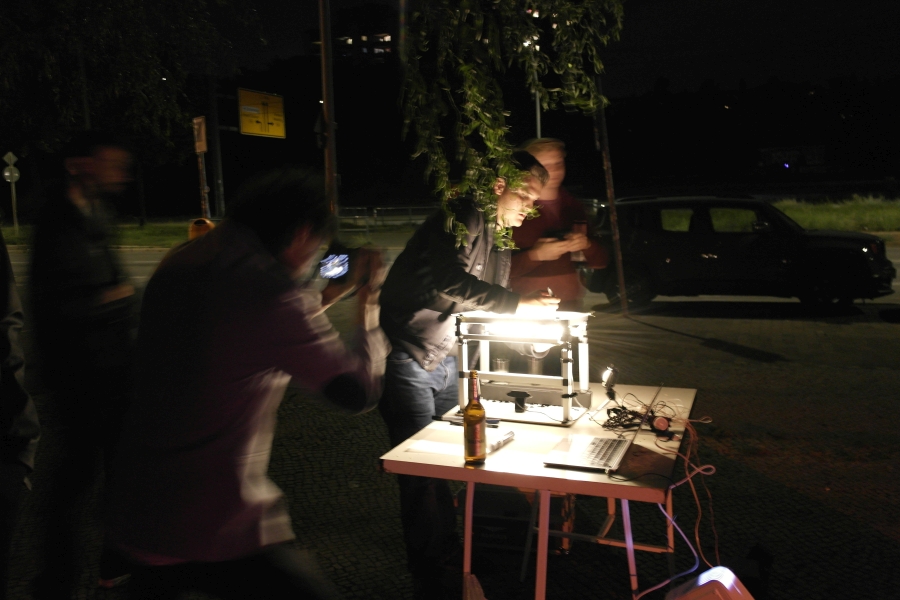 REFRACTIONS

im Rahmen der
URBAN ART WEEK
07.09. – 12.09.2019

Eröffnung: 7. September 2019, 19 Uhr
Arbeiten von:
Michael Ang
Atelier KIM & GOTTLIEB
Natalia Irina Roman

Kuratiert von
Stephanie Fenner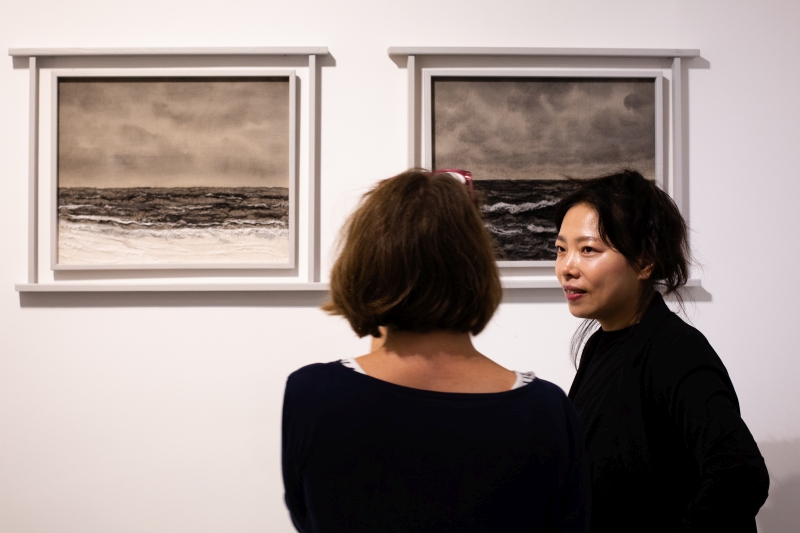 Wave& Ocean 26.09. 2019 8pm
Exclusive Art Night of Artist Jinran Kim with live music improviasation
17.05 2019 8pm
come to see and understand the breath - taking art works from
Jinran Kim and watch natural material.
Set
Heather Ryall (Clarinet)
Sylvain Monchece (Flute)
Lixue Lin Siedler (Bass Koto)
Exhibition Winterview
Opening December 13, 7 p.m.
Duration: Friday, 13.12 – 22.12, 2019
Opening Hours: Wednesday – Sunday, 4 - 7 p.m.
Artists: Giuseppe Madonia, Anne Bachschuster,
Xenia Schmidt, Water Yu, Baruch Gottlieb,
Jinran Kim, Antti Pussinen
Music: You Jin Sung, Miyoung Yoo
Curater: Baruch Gottlieb
WINTER FOREST
Artist: JINRAN KIM
Eroeffnet Freitag 11.01.2019 18Uhr
Geoeffnet Samstag 12.01.2019 15-22 Uhr
Konzert ab 19:30 Uhr Freitag und Samstag
Mit traditionalellem koreanischem
Musikinstrument Gayaguem
Stuecke komponiert von Hwang Byongi
gespielt von You Jin Sung
Lesung von Kunsthistorikerin
Gabriele Foerster

Die Serie "Winter Forest" der Künstlerin Jinran Kim zeigt mystische, menschenleere Landschaften aus Gaze und Asche.
Die Landschaften in schwarz-weiss erscheinen durch die plastische Modellierung mit Gaze sehr greifbar
und laden die Betrachter ein in diese winterliche, eisige Welt einzutauchen.
Schaut man genauer hin, sieht man, dass die Motive aus einzelnen Fäden der Gaze zusammengesetzt sind.
Ein sensibles und feines Material, das genutzt wird um Wunden zu verbinden und ihren Heilungsprozess zu unterstützen.
Es wird hier von der Künstlerin verwendet um neue Welten entstehen zu lassen.
Trotz der friedlichen Stille wirken die Landschaften gespenstisch und Unheil verheißend – die Natur als stummer Zeuge von historischen Ereignissen.
Mit diesen Arbeiten knüpft Jinran Kim an ihre Serie "After the Rain" an, die ebenfalls mit Asche und Gaze fiktive Ruinenlandschaften in Berlin nach dem Zweiten Weltkrieg zeigt. Sie führt damit ihre Faszination für die deutsche Geschichte und Erinnerungskultur fort.
Die apokalyptische Ruhe der Werke erinnert an die ruhigen, aber düsteren Wälder und Landschaften, die aus Grimms Märchenwelten stammen könnten.Obwohl sie den Betrachtern einen Schauer über den Rücken laufen lassen, werden sie wie magisch davon angezogen.